Submitted by

Kanupriya Srivastava

on Wed, 03/15/2017 - 11:17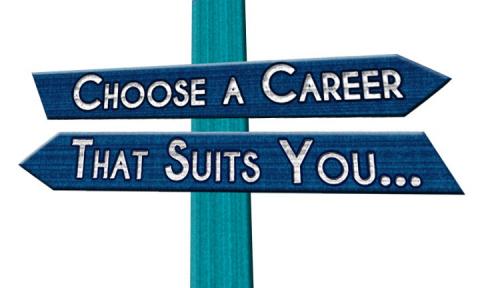 James Dyson believes that everything in life is based on engineering as he said that, "Engineers are behind the cars we drive, the pills we pop and the way we power our homes". Mechanical engineering is that branch of technology in which we learn to design, manufacturing, testing and maintenance of mechanical products. James Dyson said, "Manufacturing is more than just putting parts together. It's coming up with ideas, testing principles and perfecting the engineering, as well as final assembly." Mechanical engineering is totally based on the manufacturing operation of machines with the help of ideas and knowledge. If one wants to become mechanical engineer then one must have knowledge of physics and mathematics as it is based on concepts and management.
There are many sub-division of mechanical engineering where one can build the career like designing, manufacturing, maintenance etc. All the sectors have different role and responsibility. Public, government and private in all sector there is lot of scope available for mechanical engineering. There are different industries require mechanical fresher candidates like Thermal power industry, gas turbines industry, air conditioning and refrigeration industry, oil and gas exploration and refining industries, agricultural sector, educational sector, aviation companies, shipping industries etc. So after completing B.tech./BE/Diploma in Mechanical engineer one can start working as a mechanical engineer in any well-reputed mechanical company. Design is one of the processes in development with the help of ideas. Further designing is divided into two product design and engineering designing service. The designing industries are Robotics, Bio medical, Tool deign etc. One can build career in design as a design engineer, sr. design engineer, lead engineer, asst. manager, design manager and design head.Engineering is an innovation as Herbert Hoover said, "Engineering without imagination sinks to trade. Engineering is an innovation."
To get job in any reputed company fresher require reference as without any reference fresher cannot able to find opportunity in any well-known company. Regatta is one of the
famous recruitment companies in Delhi NCR. Regatta recruiters are known for providing placement to electronic, mechanical and electrical fresher candidates in their core profile. Candidates who got placed in different companies though regatta feel pleasure and thankful to regatta for providing them the opportunity to start their in their core company. Fresher candidates who are searching job can also apply online in Regatta on website http://www.regattarecruiters.com/?q=mechanical-jobs-in-delhi-ncr-noida . So this is good opportunity for fresher to work in Core Company.Samuel C Florman said, "Engineering is the art of making practical." As engineering is not only theory, engineering is to make real things. If one want to build their career as an engineer one must have practical knowledge. It is also said, "Engineering is not only study of 45 subjects. But it is moral studies of intellectual life".
---
---
Information Message for Fresher Mechanical Engineer

Apply for Fresher Mechanical Jobs in Delhi CLICK HERE TO APPLY
We Don't entertain WALK-IN (mechanical freshers) candidate in delhi ncr make sure you have appointment for meeting.