Submitted by

Kanupriya Srivastava

on Tue, 03/28/2017 - 08:27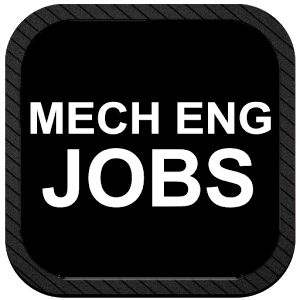 Mechanical engineering is that branch of technology which deals in the production and manufacturing and production of machines and motors by using limited resources. Randy Pausch believe that, "Engineering isn't about perfect solutions; it's about doing the best you can with limited resources." Designing, development, maintenance and research are the sub branches of mechanical engineering in which one can develop their career. In mechanical engineering branch one can learn how to operate machines and tools used in the production of products. Mechanical engineering is oldest branch of technology emerge from Europe during Industrial revolution. Mechanical engineering is practical application of physics as it is said that without mechanics physics is just a theory.
Private, Public and government are the sectors where mechanical engineers can find jobs. There are different companies require mechanical fresher candidates thus this is an opportunity for mechanical fresher candidates. Government sector mainly deals in research and development provide good salary package and career opportunity. Public sector mainly deals in production provide lot of career opportunities to mechanical engineers. Private sector deals in production designing give chance to mechanical engineering fresher candidates in order to start their career in their core profile. Therefore this is a golden chance for mechanical engineers to get jobs in well- reputed company so that they can enhance their career.
If there is lot of opportunities in mechanical engineering jobs then what is the reason that mechanical fresher could not able to find job in their core profile. The main reason behind this is that all well-known companies require reference. Without reference reputed company cannot job to fresher candidates. Regatta recruiters are known for providing jobs to number of mechanical, electrical and electronics engineering candidates in their core company. The candidates who got job with reference from Regatta are very thankful for providing them such a huge opportunity. Main motive of Regatta recruiters is to give a chance to all fresher candidates who have completed BE/Btech/Diploma in electrical, mechanical and electronic engineering so that they also start and build their career. Fresher candidates can apply online on http://regattarecruiters.com/mechanical-jobs-in-delhi-ncr-noida. And to view the profile you can click on website http://regattarecruiters.com/mechanical-freshers-jobs-in-delhi.
Someone already said that, "Engineers are the persons who discover world by their pen and brain." Really this is the truth that engineers are the people who discover the world thus by becoming an engineer one get an opportunity design and manufacture new products which will be usable for human kind.
---
---
Information Message for Fresher Mechanical Engineer

Apply for Fresher Mechanical Jobs in Delhi CLICK HERE TO APPLY
We Don't entertain WALK-IN (mechanical freshers) candidate in delhi ncr make sure you have appointment for meeting.